Actress Mädchen Amick Wearing Le Vian® Earrings on "The Talk"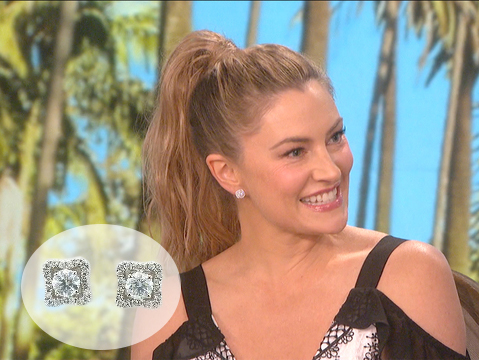 Mädchen Amick stopped by CBS-TV's "The Talk" last Friday, May 12th, wearing an Adelyn Rae black and white outfit, her hair in a high ponytail and Le Vian® Vanilla Diamonds® earrings. The actress was on the show to talk about "Twin Peaks: The Return," the revival of the David Lynch series after 25 years and the filming of the show.
Watch the interview on YouTube https://youtu.be/khSAW-hRJI4
"Twin Peaks: The Return" premieres on Showtime on May 21st.