May Birthstone: Verdant Le Vian® Costa Smeralda Emeralds™
May's here, the sun's out, and we are looking ahead to summer. Now is a better time than ever to make sure our jewelry collections are fully stocked and ready for the many celebrations ahead. For those lucky enough to be born in May, that means an extra-special focus on the gorgeous birthstone for this month: the coveted emerald.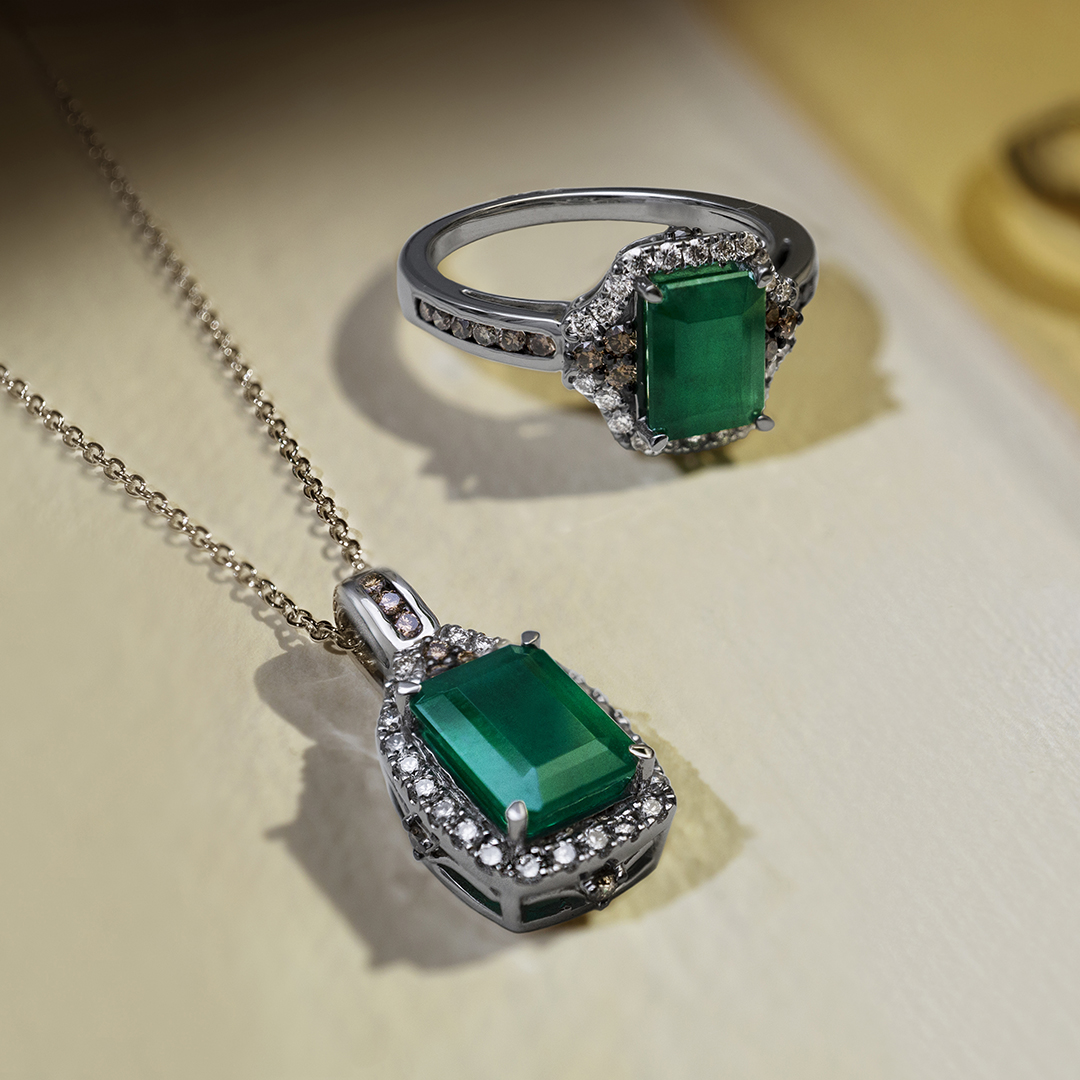 Whether it's incorporated into a sleek pendant for daytime or a striking black-tie statement piece, emerald jewelry never fails to stand out. Next to its precious sister stones—diamonds, emeralds, rubies, and sapphires—this eye-catching gem sits on the top tier of jewels, with a rich historical significance and classic beauty.
Aesthetically, these leafy-colored jewels are among the most eye-catching of precious gems. Very few stones match the deep and vibrant shade of green that emeralds flaunt. Emeralds are formed when colorless, naturally occurring beryls (galled goshenite in this state) are infused in the Earth with the elements chromium or vanadium, lending it its famous green hue.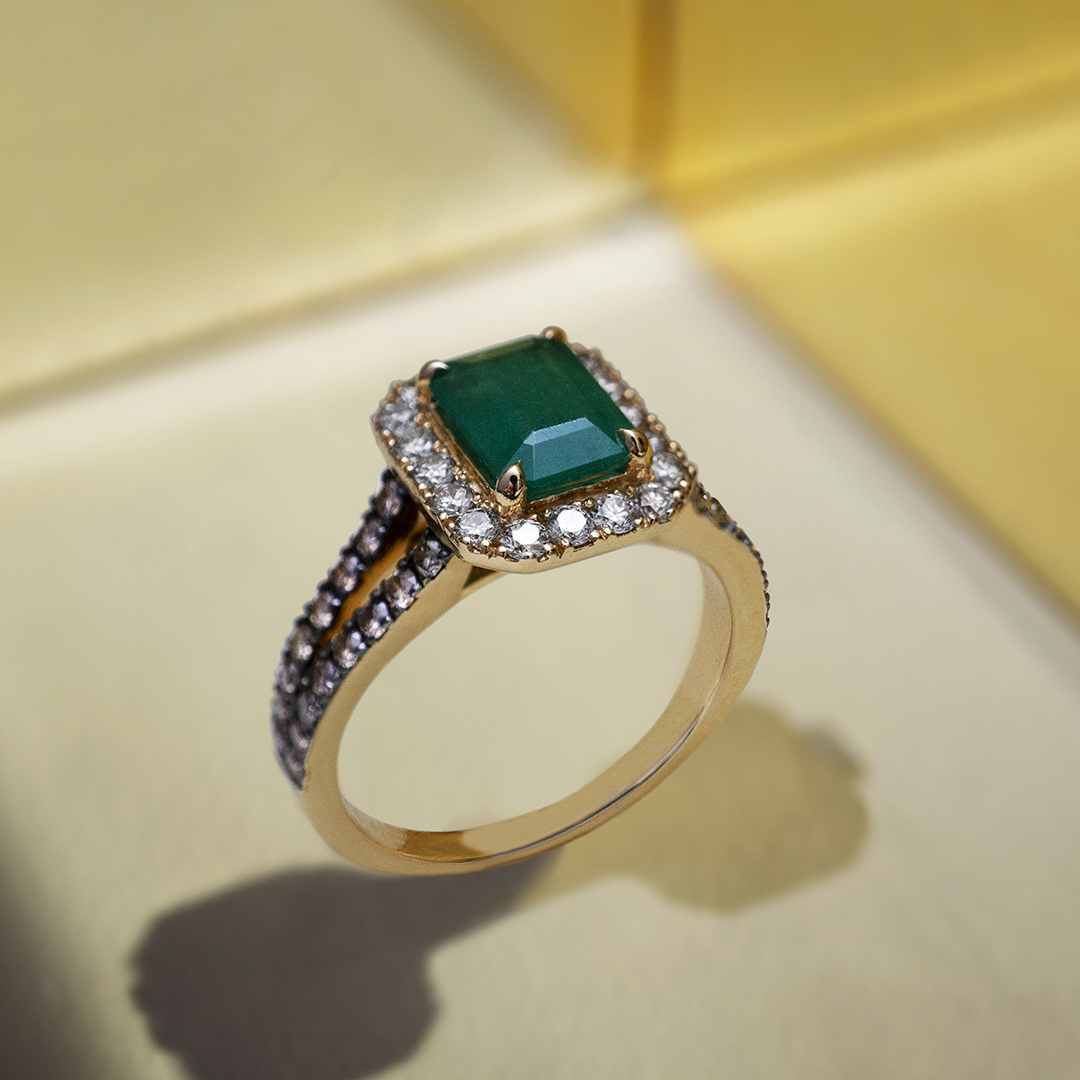 The May birthstone, appropriately representing spring, renewal, good fortune, and clarity, is traditionally imported from just a few locales worldwide, including Colombia, Ethiopia, Pakistan, Madagascar, Canada, Russia, and Zimbabwe. Le Vian® Costa Smeralda Emeralds™ in particular, meticulously chosen for their quality and color, are ethically sourced in Zambia and Brazil.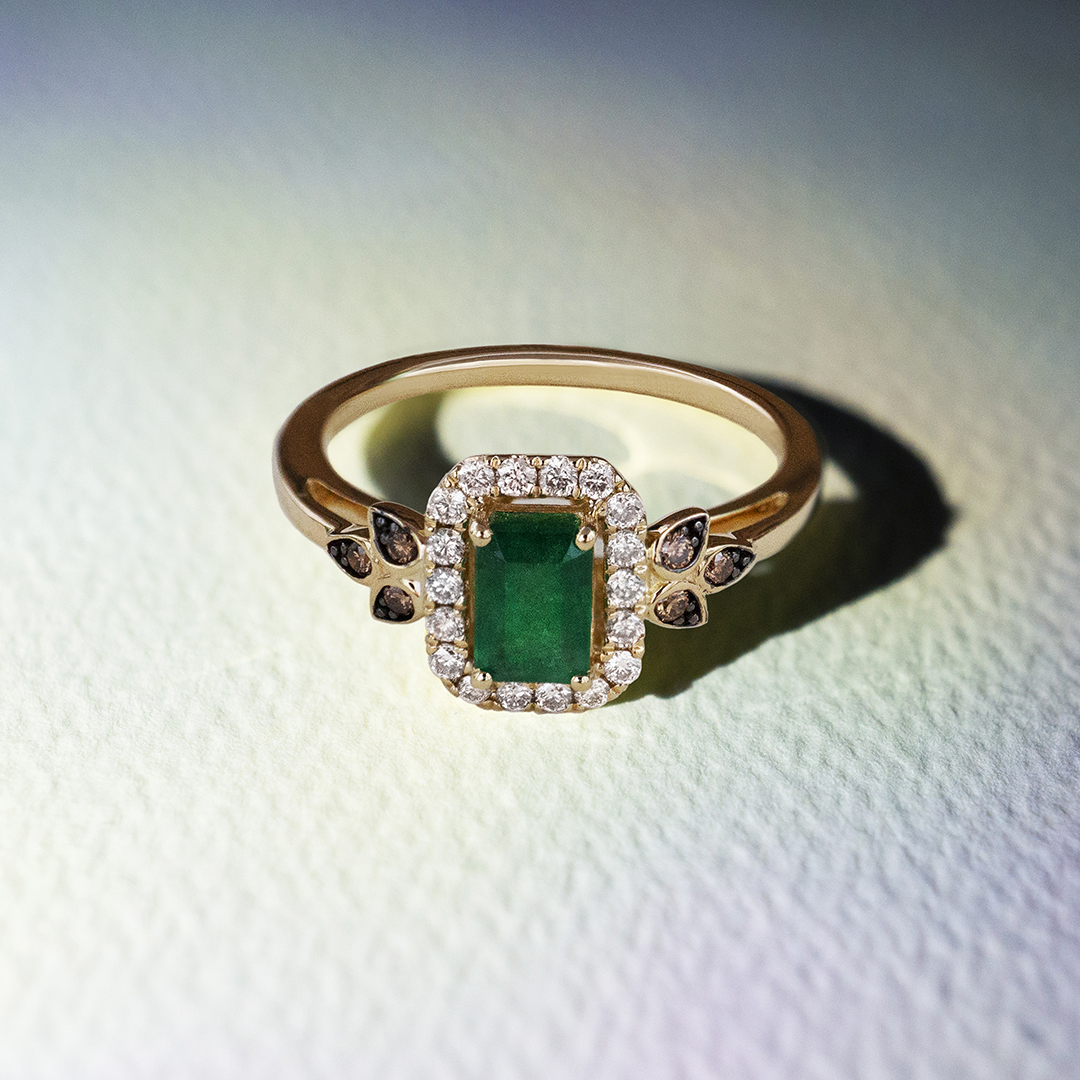 Emerald Lore From Past to Present
There is plenty of history to take into consideration when learning about the May birthstone. The name for emerald, the most well-known member of the beryl family alongside aquamarine and Morganite, is derived from the ancient Greek word for green, smaragdus. Its name hints at the prominence and omnipresence of an emerald's hue above all its other qualities.
The mining of emeralds dates back to the time of Cleopatra in ancient Egypt; the stones have maintained their royal stature through history all the way to the present, most notably with Queen Elizabeth's granddaughter, Princess Eugenie, donning emerald jewels at her recent nuptials. In antiquity, wearing an emerald signified various states of being; an emerald was in some places believed to reveal the truth of a lover's oath, and wearing one as jewelry or an in-pocket talisman was known to help with eloquence in speech. The bold stone, adored by crystal healers, was also believed to cure diseases prevalent in certain parts of the world, such as cholera and malaria. Legend maintains that emeralds offer protection against evil spells, and that certain clairvoyants may look into an emerald and see the future.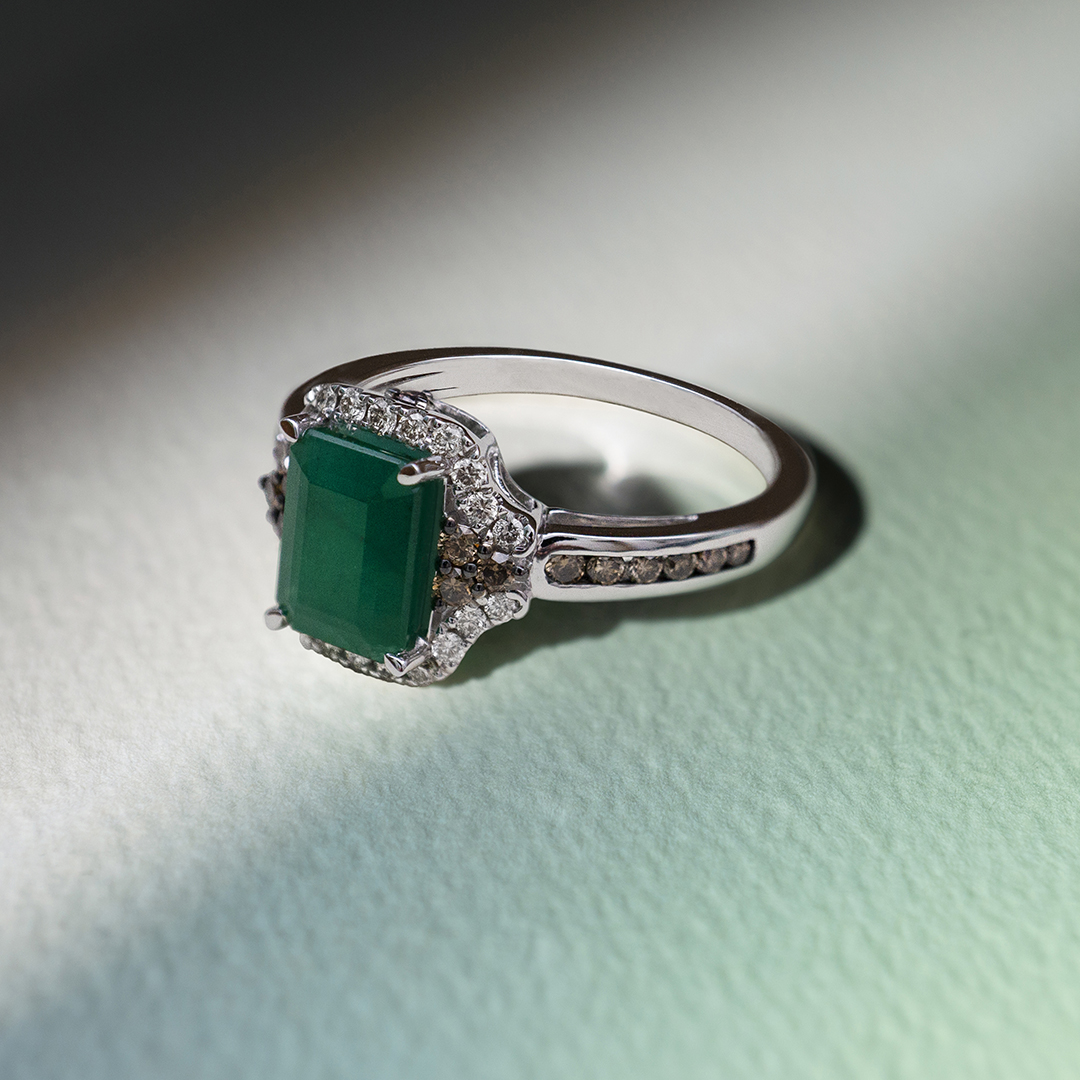 The Italian Allure of Le Vian® Costa Smeralda Emeralds™
For May babies, appreciating the full scope of your Le Vian® birthstone piece comes down to learning the significance behind Costa Smeralda Emeralds™. Costa Smeralda ("Emerald Coast") refers to an exclusive and hidden enclave for European jetsetters seeking a luxurious Italian getaway. This stunning coastline on the Mediterranean island of Sardinia is known for its clear, sparkling, greenish waters, therefore earning the title derived from the queen of green gems. It's no coincidence, then, that Le Vian®'s collection of emeralds represent this glamorous and elegant destination; Costa Smeralda Emeralds™ are included in some of the highest quality and most sought-after pieces in our collection.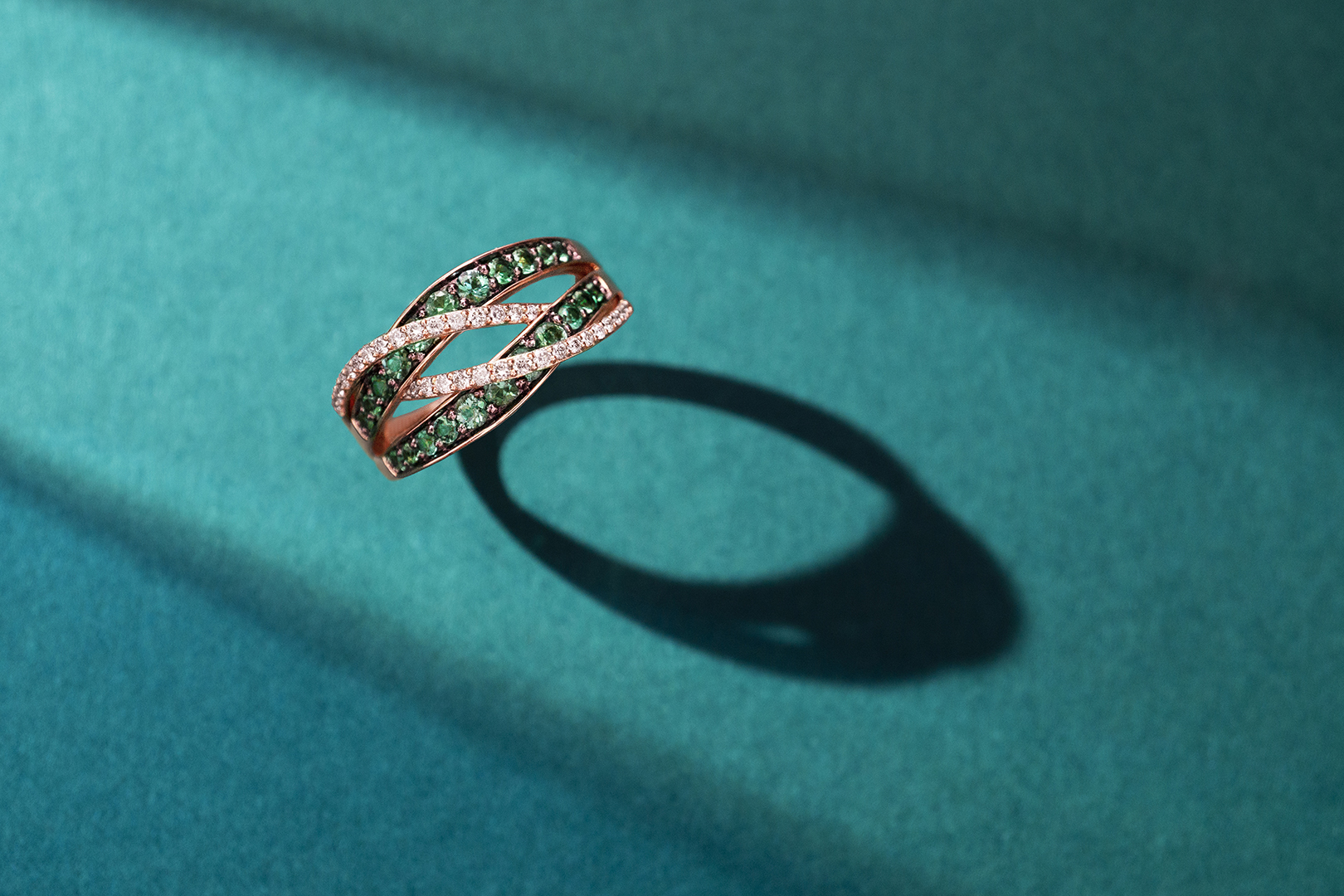 Properties and Care
In terms of gemological features, the Le Vian® Costa Smeralda Emeralds™ are in line with other high-quality beryls. It's a highly transparent stone with a vitreous luster (aka a stunning glass-like shine) and it beautifully reflects light, which in turn enhances its entrancing verdant color. Inclusions, or small marks within the stones, are normal and often found in emeralds. In terms of hardness, emeralds are on the more delicate end of the scale, coming in at about 7.5 on the Mohs scale, and as such are best suited for earrings and pendants when worn more often. Emeralds should not be subjected to rough use, a lot of water, or harsh chemicals; simply clean your emerald with soap and water for a brand-new shine.
The Le Vian® collection offers a number of beautiful pieces in various styles and color combinations to suit the May baby's desire for the perfect emerald piece, or the perfect collection of emerald jewelry to be passed down for generations to come.