Rihanna Wears Le Vian® Rings to Met Gala and After Party in New York City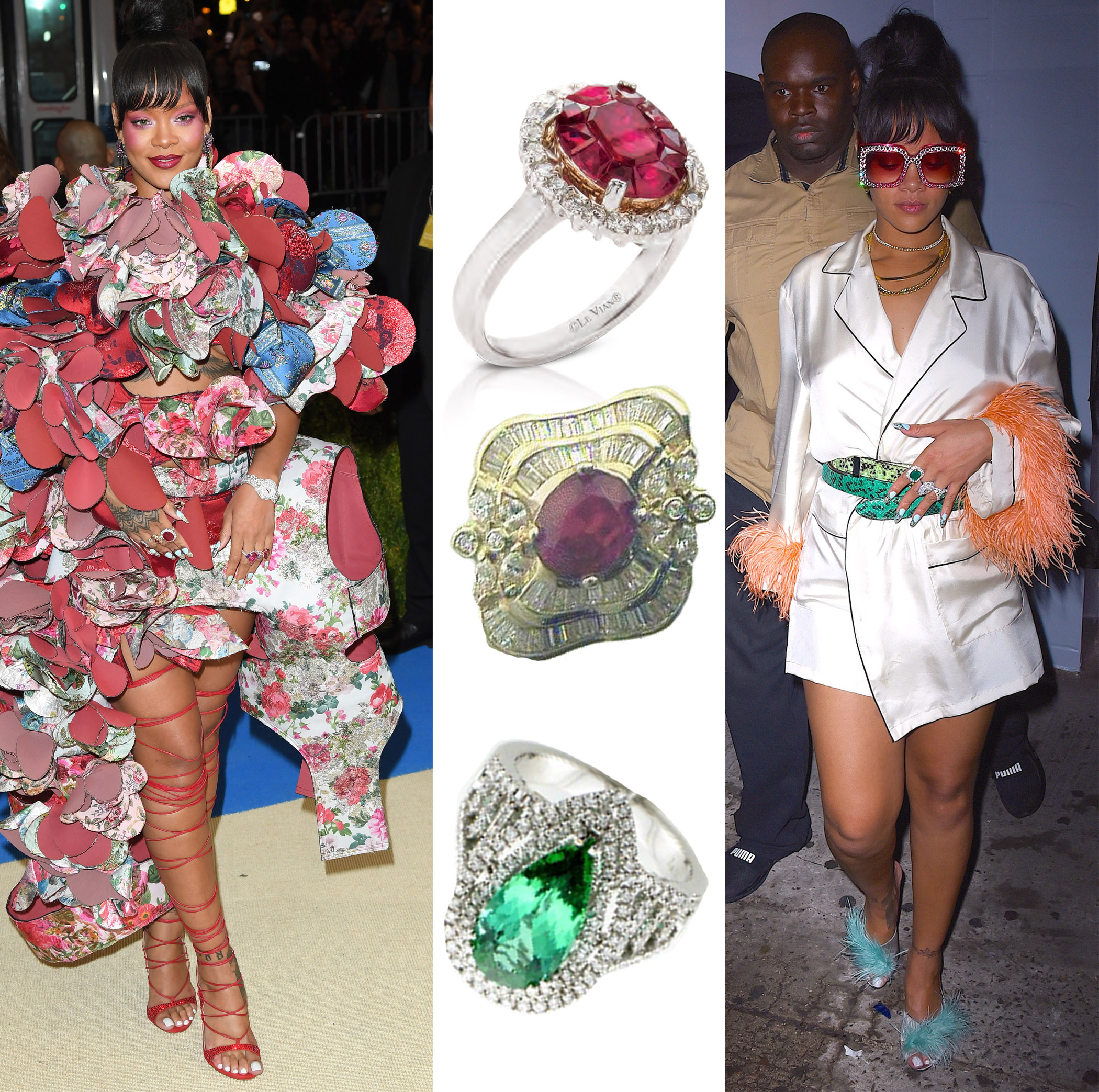 Rihanna looked sensational in a Commes des Garcons design from Fall 2016 runway for the Rei Kawakubo/Comme des Garcons: Art of the In-Between' Costume Institute Gala at the Metropolitan Museum of Art in New York City. The mega-star accessorized the architectural style of her outfit with a pair of Le Vian® Passion Ruby™ rings.
The superstar singer and recording artist switched to a double-belted silky pajama top with pink feathery cuffs, a pink bag and green feathery shoes, and lots of bling including a pear-shaped Le Vian® Costa Smeralda ™ ring, for her post-Met Gala party at 1 Oak in New York City.