Celebs Wear Le Vian Jewelry to the Met Gala in New York City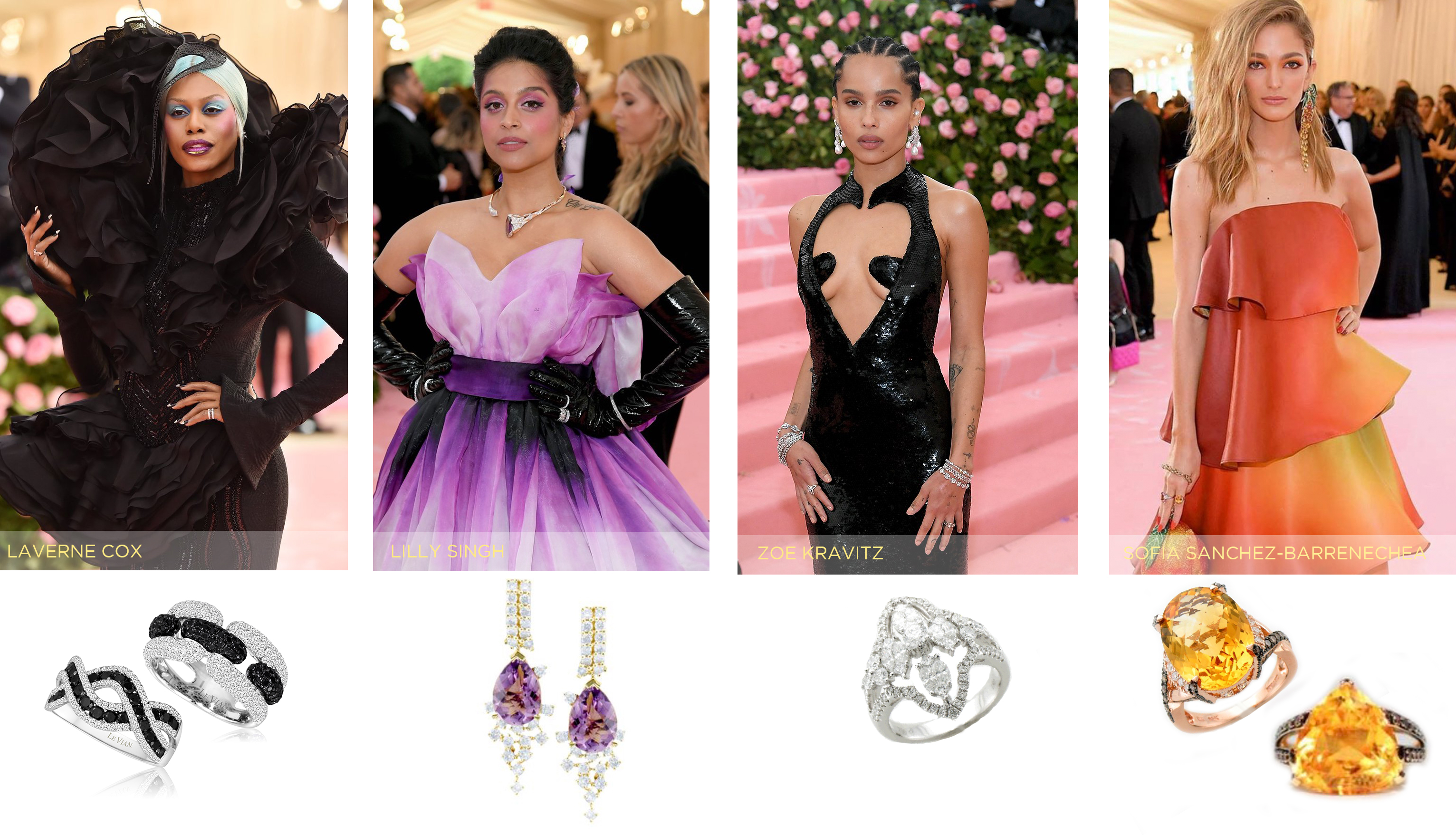 The theme this year was Camp, exaggerated and over the top, for the annual Met Gala in New York City on Monday, May 6th and the stars brought out their best interpretations of the theme, some accessorizing with Le Vian jewelry.
Laverne Cox wore a black Christian Soriano gown with ruffles, ruffles here, ruffles there, ruffles everywhere! Cox chose black and white diamonds to accessorize the design, including two Le Vian Blackberry Diamonds® and Vanilla Diamonds® rings.
Lily Singh was a vision in purple and lavender Moschino gown, the strapless organza flower design featured a multi-petal skirt and petal bustier. Singh accessorized her look with complementary diamonds and gems including Le Vian® Grape Amethyst™ and Vanilla Diamonds® drop earrings.
Zoe Kravitz's look was sleek, sexy and a bit risqué with a heart cutout in the body hugging black sequin dress. Kravitz upped the ante with lots and lots of diamonds, including a Le Vian® Vanilla Diamonds® ring.
Sofia Sanchez-Barrenchea, worked with designer Mango to create her dress for the Gala, the designer choosing a Mango, like the fruit, design as their interpretation of Camp. The dress was multi-layered with orange, yellows and green to bring out the Mango flavor. Sanchez-Barrenchea accessorized the look with Le Vian® Cinnamon Citrine® rings.