Introducing the Le Vian Sunny Yellow Diamond™ Collection
This spring, we're looking ahead with high hopes for health and happiness. There's two other beauties we are waiting patiently for too—sunshine and summer! That's why this year we are embracing all things bright. Our focus gemstone for this season and year is the elusive Sunny Yellow Diamond, presented in our Sunny Yellow Diamond™ collection!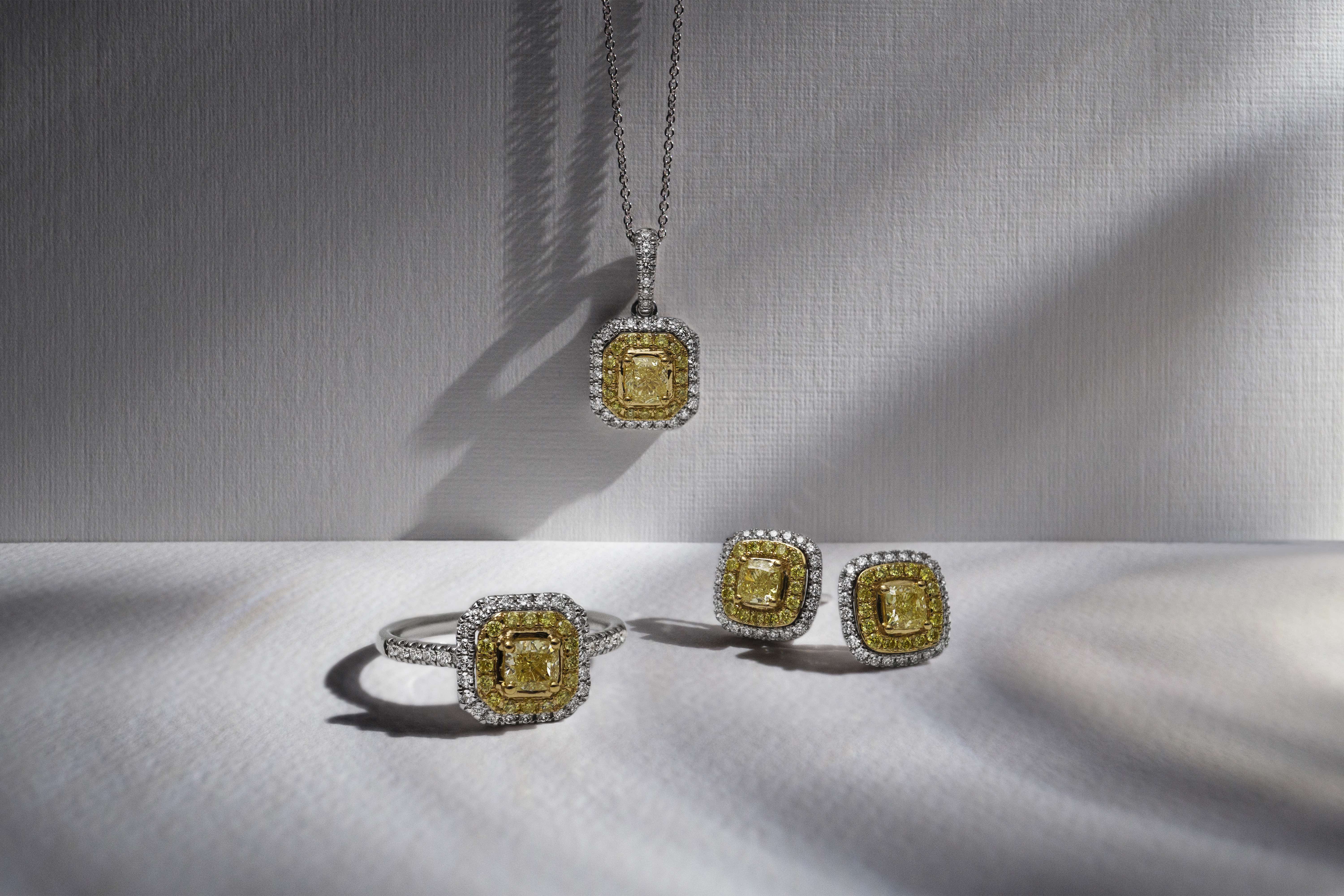 The Sunny Yellow Diamond™ is a traditional and natural diamond with a warm, yellow hue. This color variation is often caused by elevated nitrogen levels within the stone's elemental structure. It's uncommon and makes Sunny Yellow Diamonds™ rare and coveted. They are 10,000 times more rare than traditional diamonds!
Television personality and Levianista Giuliana Rancic donned Le Vian Sunny Yellow Diamond™ earrings, featuring them as she walked the red carpet of the 93rd Academy Awards in Los Angeles, California. Check out her beautiful runway moment below!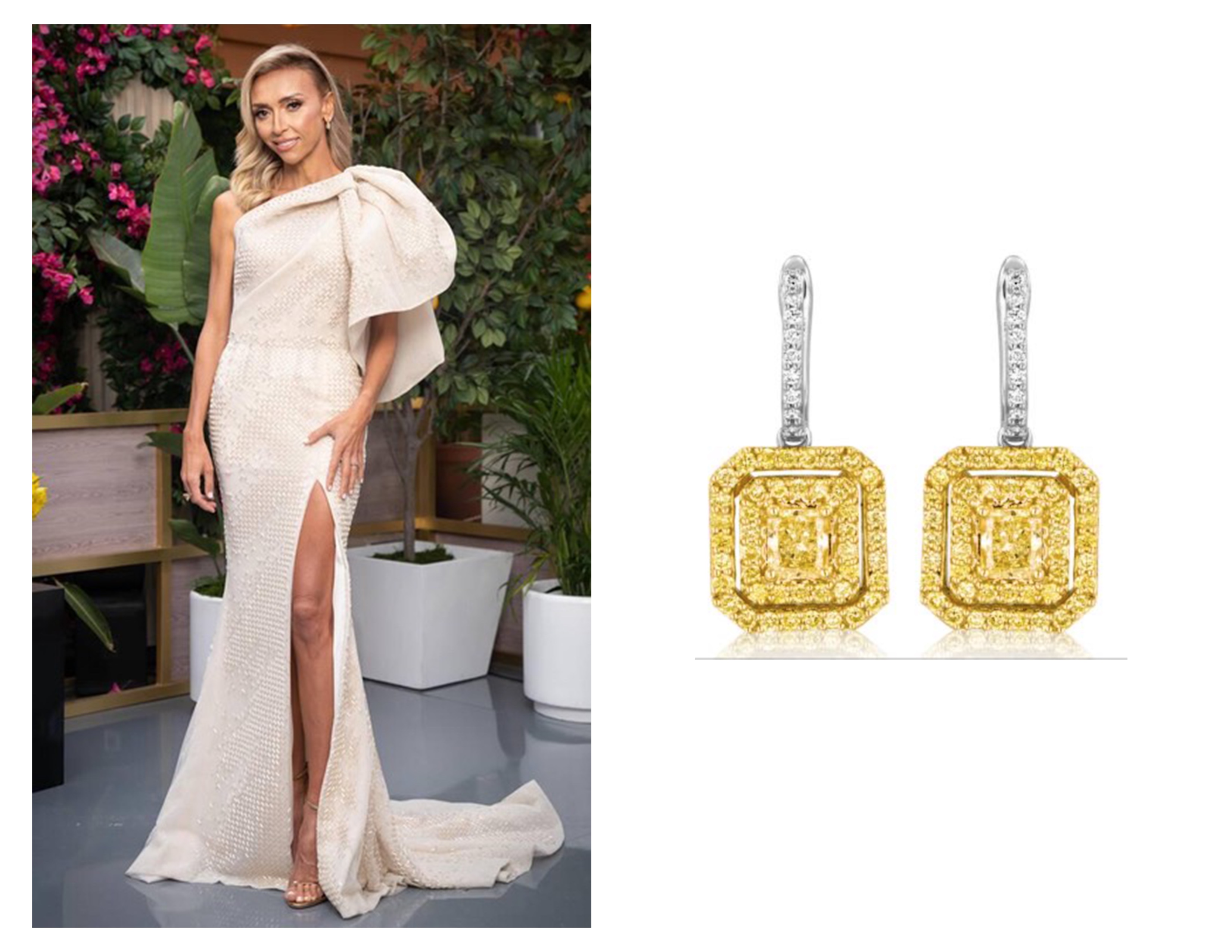 Many influential and celebrity figures have also styled Yellow Diamonds, including A-List Levianista Jennifer Lopez. In 2008, J. Lo.'s new husband gifted her with a $2.8 million dollar, custom Yellow Diamond ring.
One of the most famous figures that donned Yellow Diamonds is the one and only Marilyn Monroe. In preparing for her classic 1953 film "Gentlemen Prefer Blondes," she received a 24 carat Yellow Diamond necklace. She wore it in promotional photos for the film, and during her famous performance of Diamonds Are a Girl's Best Friend. It was the largest diamond she ever wore! This grand Yellow Diamond was called the 'Moon of Baroda.'
Other celebrities have sported Yellow Diamond rings as well, including Heidi Klum, Kelly Clarkson, Carrie Underwood, Nicki Minaj, and more. This ring is often gifted as a cherished engagement ring, and is a great way to share sunshine and warmth with those that you love.
Our new Sunny Yellow Diamond™ collection includes carefully curated and designed gemstones sourced in Australia. Each piece is hand-crafted by our experts and each Yellow Diamond is cushion-cut. These cushion-cut gemstones are square-shaped with gentle, rounded edges like soft and fluffy pillows.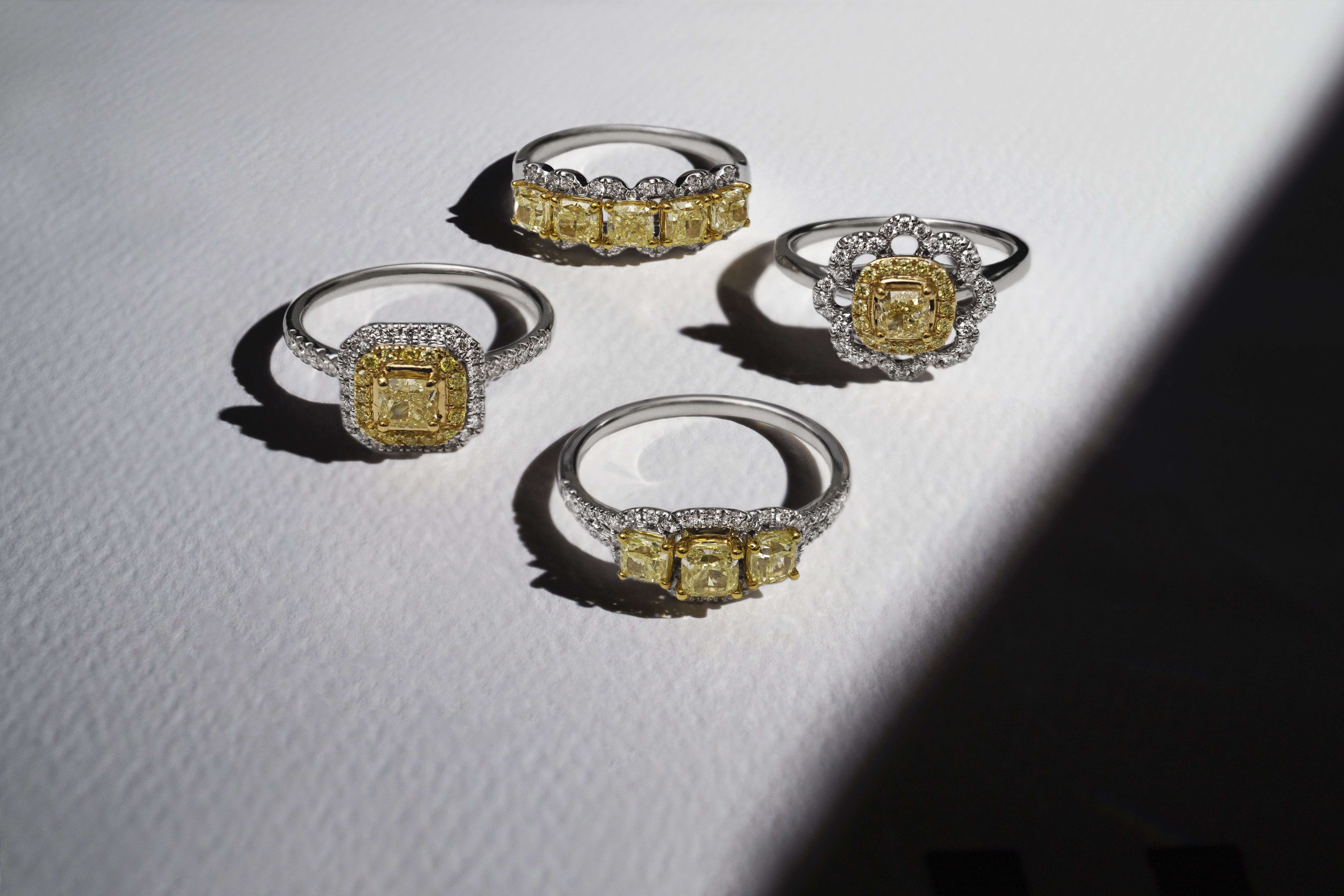 Each of our Sunny Yellow Diamond™ pieces are embraced by Vanilla Gold™ settings. The delicate combination of yellow and silver-grey is inspired by the Pantone Colors of the Year—the soft Ultimate Gray and mellow, yellow-toned Illuminating, a marriage of colors representing depth, strength, and light.

Within our Sunny Yellow Diamond™ collection, we strive to embody the duality of deep strength and bright hope that has shaped our past two years. Some of our Sunny Yellow Diamond™ pieces form the shape of flowers, symbolizing the growth and blossom of nature and life. Celebrate optimism and sunshine with Le Vian Sunny Yellow Diamonds™!