July Birthstone: Le Vian®'s Royal Rubies
July Birthstone: Royal Rubies
Happy July! The July Birthstone is the grand, regal Ruby. The Ruby is a powerful symbol of strong traits, including vitality, prosperity, passion, love, and deep emotion. It also represents wealth and good health, two attributes that we all cherish! The Ruby is structurally hexagonal, with a deep red color that often has dark hues of pink and magenta.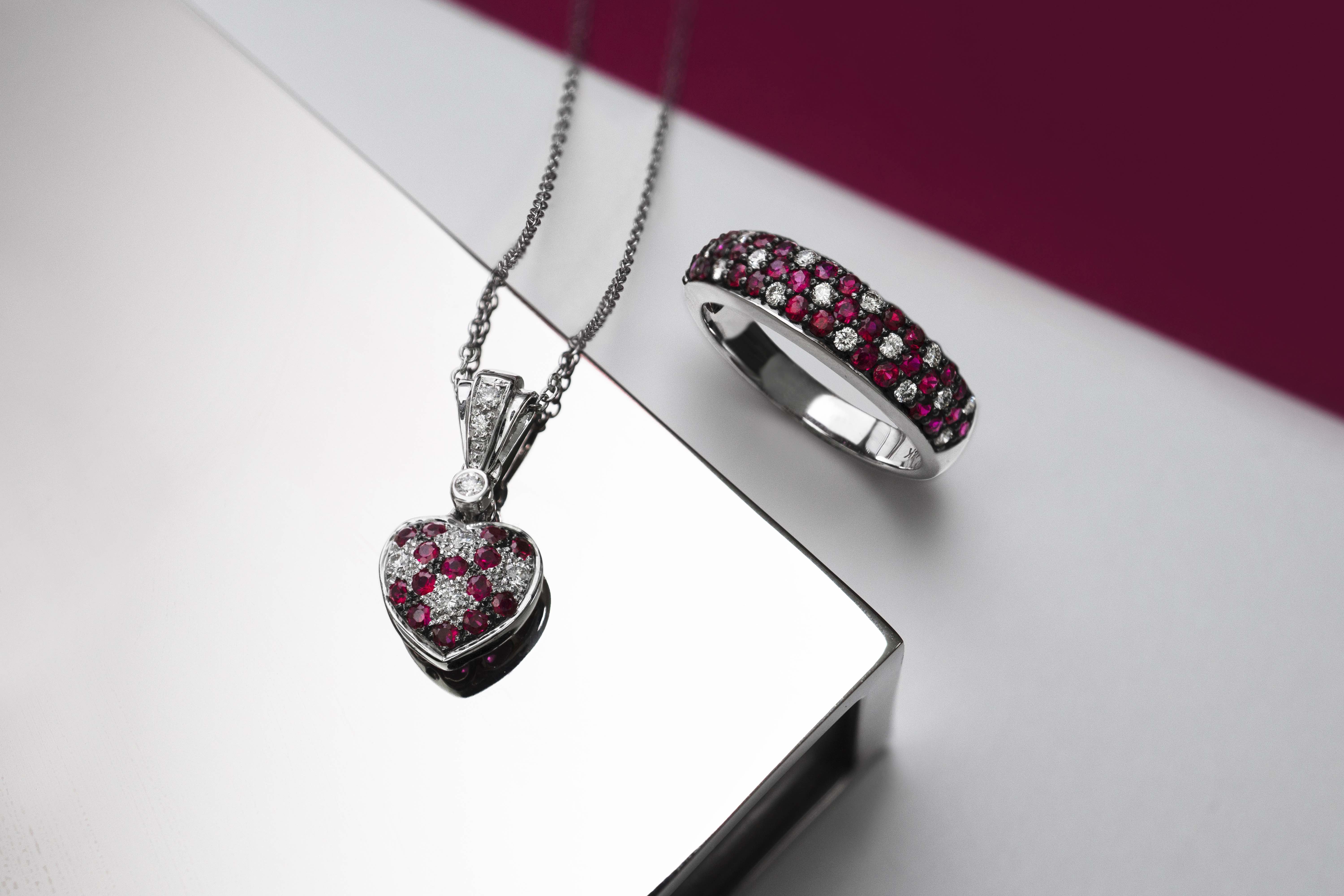 All About Rubies
The Ruby is one of the four traditional and most sought-after precious gemstones within the family of diamonds, sapphires, and emeralds. They are a part of the corundum mineral family of compact and dense stones. Rubies are a 9 on the hardness scale and the second hardest gemstone underneath diamonds. They are strong, sturdy, and very resistant gemstones, perfect to wear anywhere.
The word Ruby comes from the ancient Sanskrit word 'ratnaraj,' which means king of gems. Not only do Rubies look fit for royalty—they have represented regality from the beginning of time! Ancient Hindus believed that those who presented Rubies to the god Krishna were granted rebirth as grand emperors. Rubies are even the key gemstones used in British coronation rings, and many Ruby pieces are in the British Crown Jewel collection today. Other famous Rubies are housed in the Louvre in Paris, France and the Smithsonian in Washington, D.C.
Le Vian Rubies
Le Vian has a wide variety of Ruby pieces, from rings to earrings to necklaces. Many of our rings are embraced by diamonds, including our rich and bright Vanilla Diamonds® and Chocolate® Diamonds. Our Rubies are styled in many different cuts, including oval-shaped
Our signature Ruby is the Passion Ruby™, named after the Ruby's representation of deep love, emotion, and passion. These Rubies are a vibrant red color tinged with a magenta-pink hue. Our Passion Ruby™ pieces are elegant and exquisite, with careful precision and detail in each design.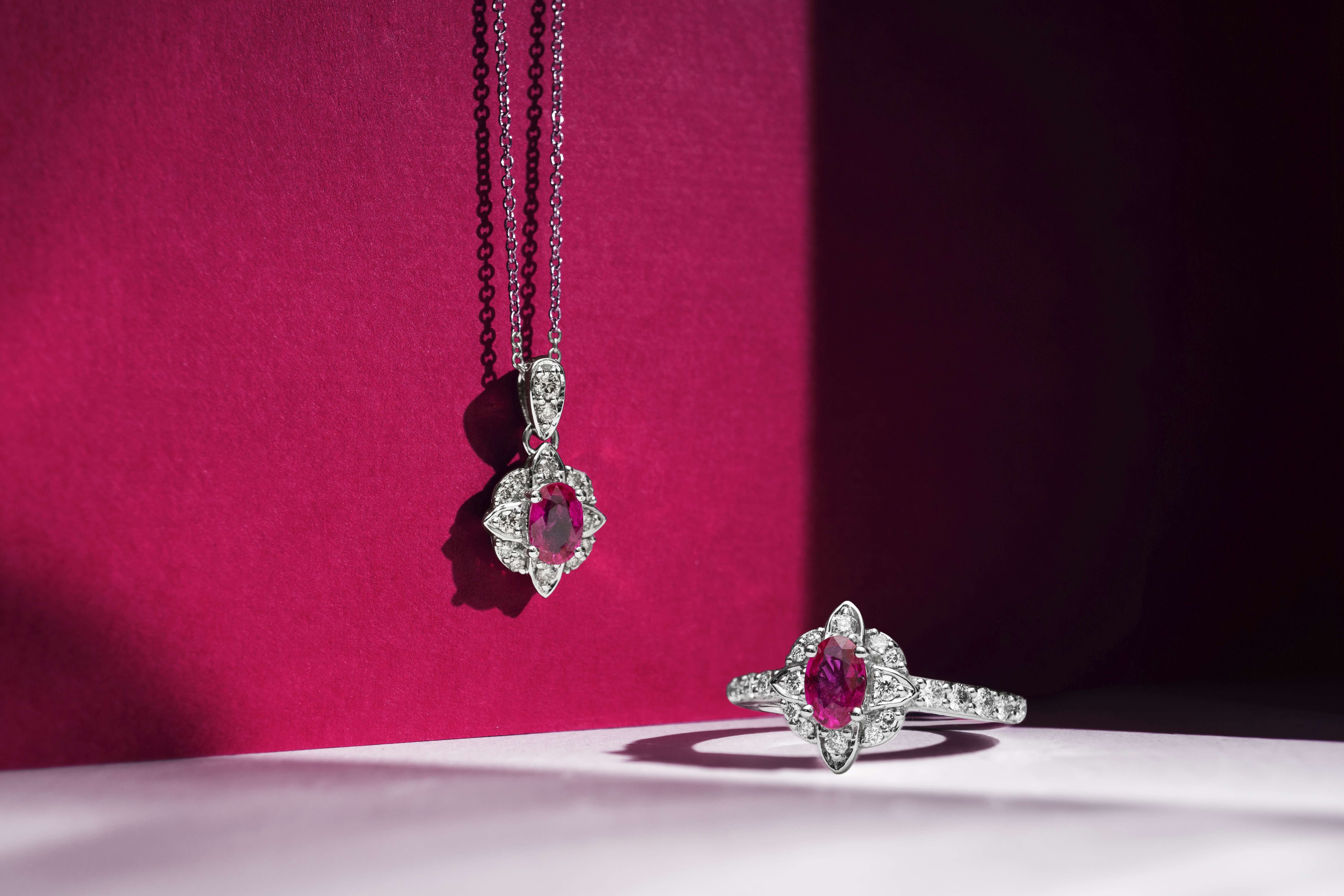 The Powerful Passion Rubies™
One of our most exclusive Passion Ruby™ rings is the Passion Ruby™ (2-9/10 ct. t.w.) & Diamond (1/2 ct. t.w.) Ring in 14k Gold. This ring embodies whimsy and elegance. It is inspired by the life and growth of a garden. The vines of this ring bloom with gorgeous flowers of round and pear-shaped Passion Rubies™, and are dew-kissed with round-shape Diamonds. This ring is a statement ring that encases a grand length of the finger. View it below!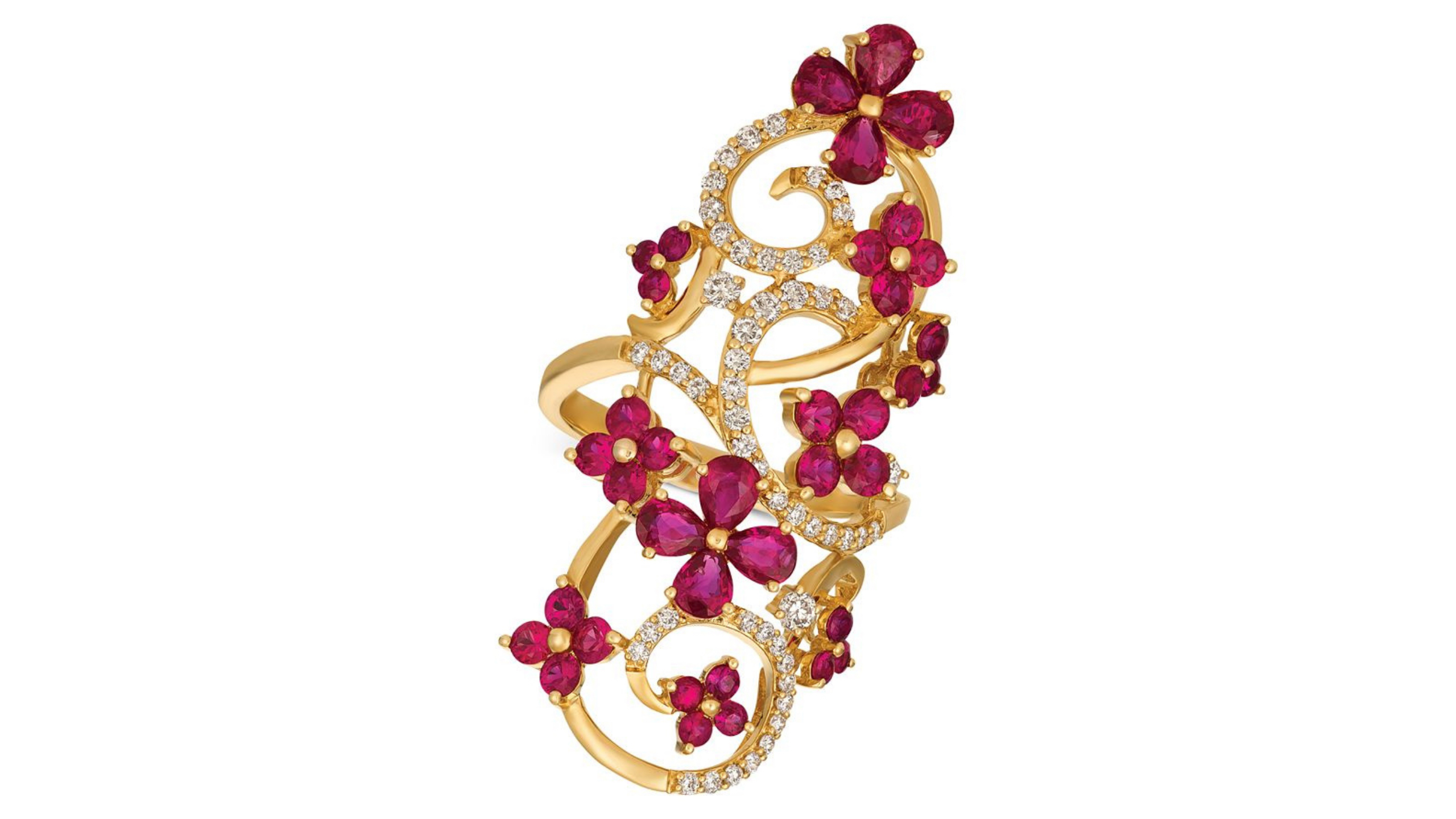 One of our most elegant Passion Ruby™ necklaces is the Passion Ruby (1-1/8 ct. t.w.) & Vanilla Diamond (1/4 ct. t.w.) Wavy Circle 18" Pendant Necklace in 14k Strawberry Gold®. This necklace exhibits a pendant that forms a wavy circle of Passion Rubies™ embraced by bright Vanilla Diamonds®. It is set in sweet Strawberry Gold®, and resembles a flower, watermelon, sun, or whatever your heart desires. See it below!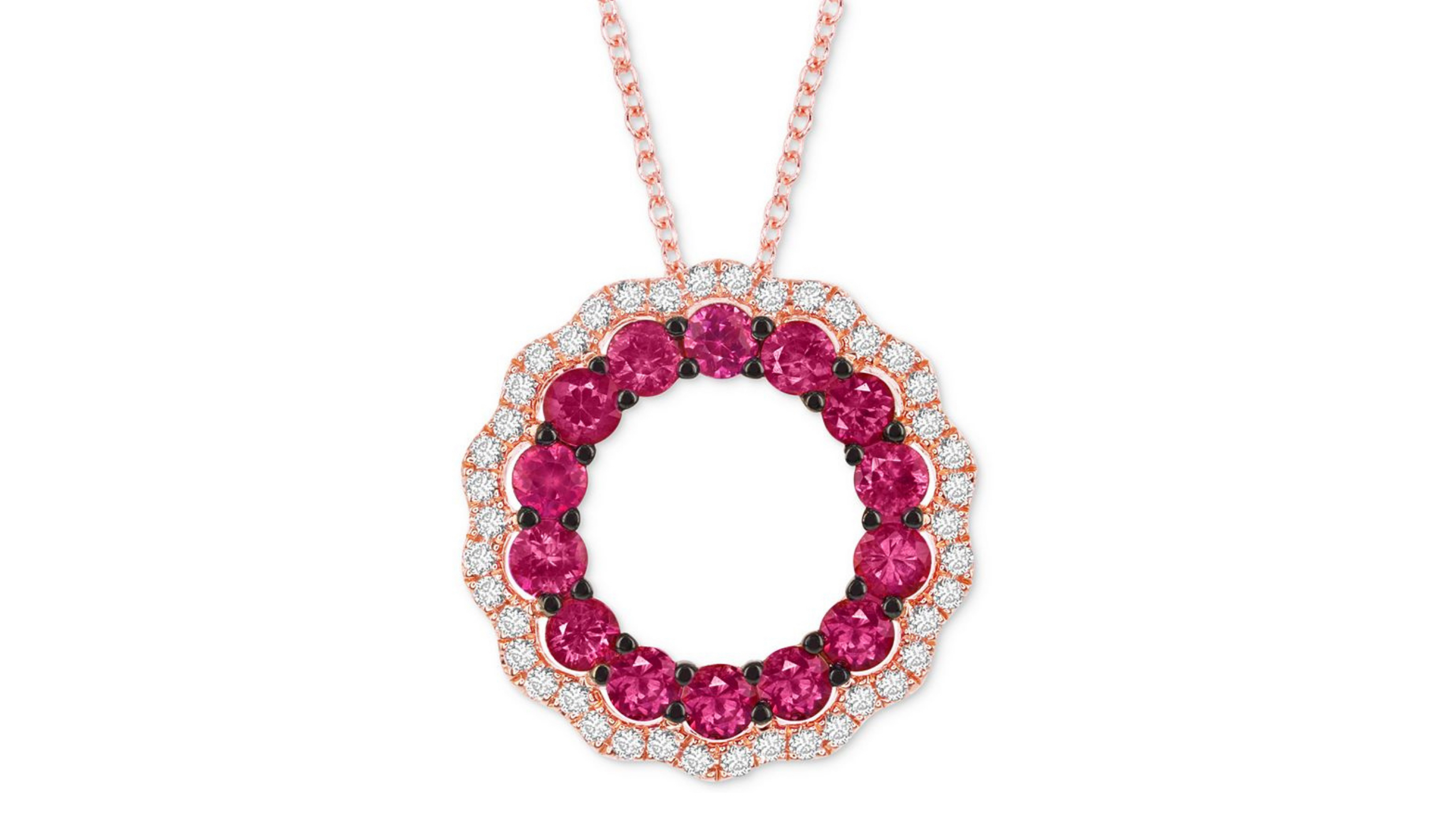 In this month of July, embrace your love, passion, and emotion. Take time to form deep connections with those around you, and spend time with those that you love. Don your Le Vian Passion Rubies™ for all to see, and as a reminder of the passion and prosperity that you will welcome this year!