Le Vian® Peach Morganite™: A Girl's New Best Friend
Le Vian® Peach Morganite™: A Girl's New Best Friend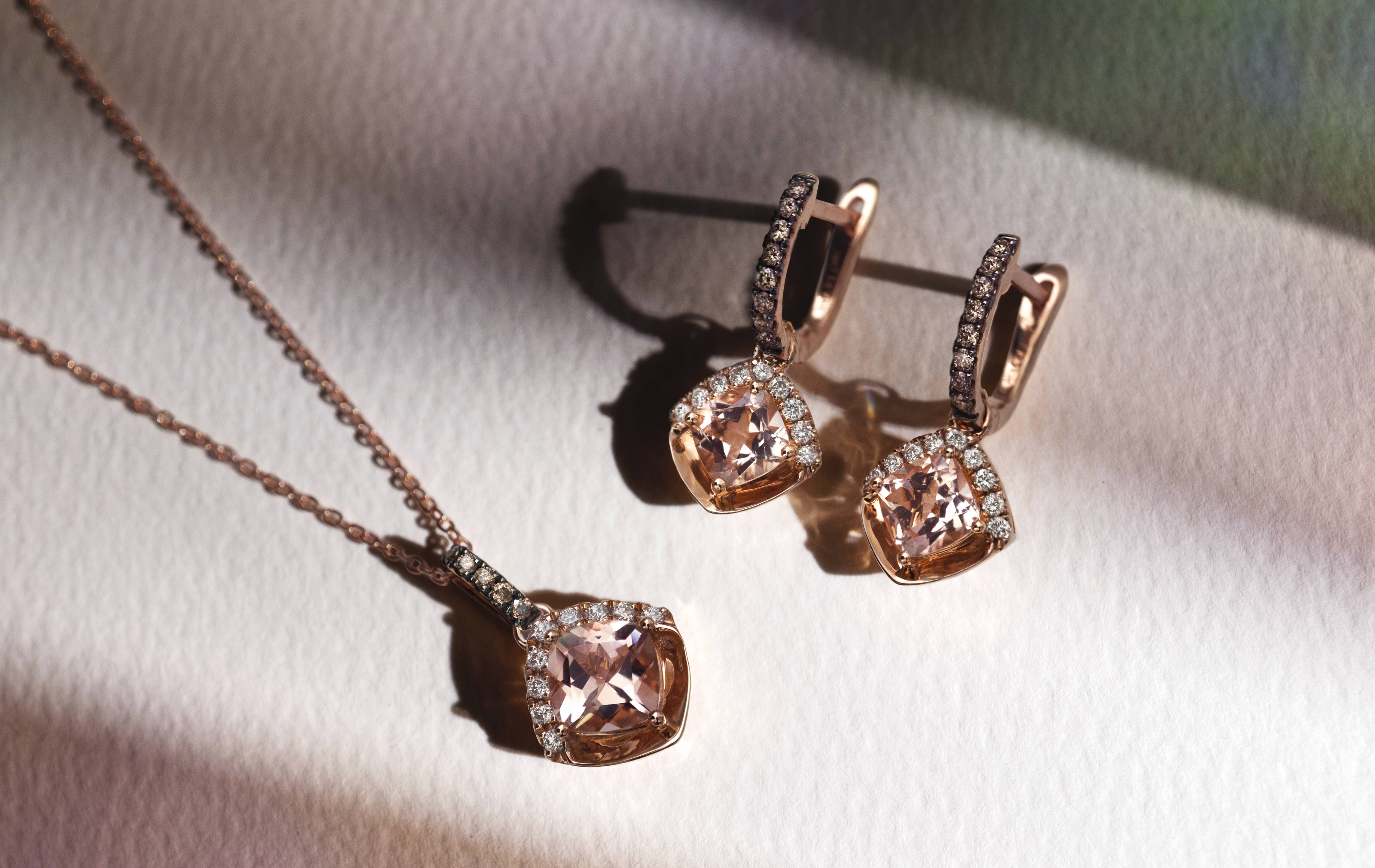 Move over, diamonds--there's a new name in ultra-luxury in town, and it has a hint of pink in its sparkle! Enter: morganite.
Morganite is a little-known beauty from the beryl family, which also includes lush emerald and crystal-clear aquamarine. Its pastel, understated shade of salmon pink along with its vitreous luster make it one of the most unique and sought-after gemstones, gaining more attention in recent years as the new "it" jewel.
The story of morganite begins relatively recently, in the early 20th century with geologist George Kunz. A similar lilac-colored gemstone, kunzite, is named for its prolific discoverer (yep, Kunz!) who was a close friend of the illustrious J.P. Morgan. Morgan was an avid gem collector and was also a major donor to the jewelry industry as well as the Museum of Natural History in New York, which housed and still houses some of the most precious archaeological treasures in the world. At a meeting of the New York Academy of Sciences, Kunz suggested that his new pink beryl discovery be named for his generous friend and client; and here we are today with morganite!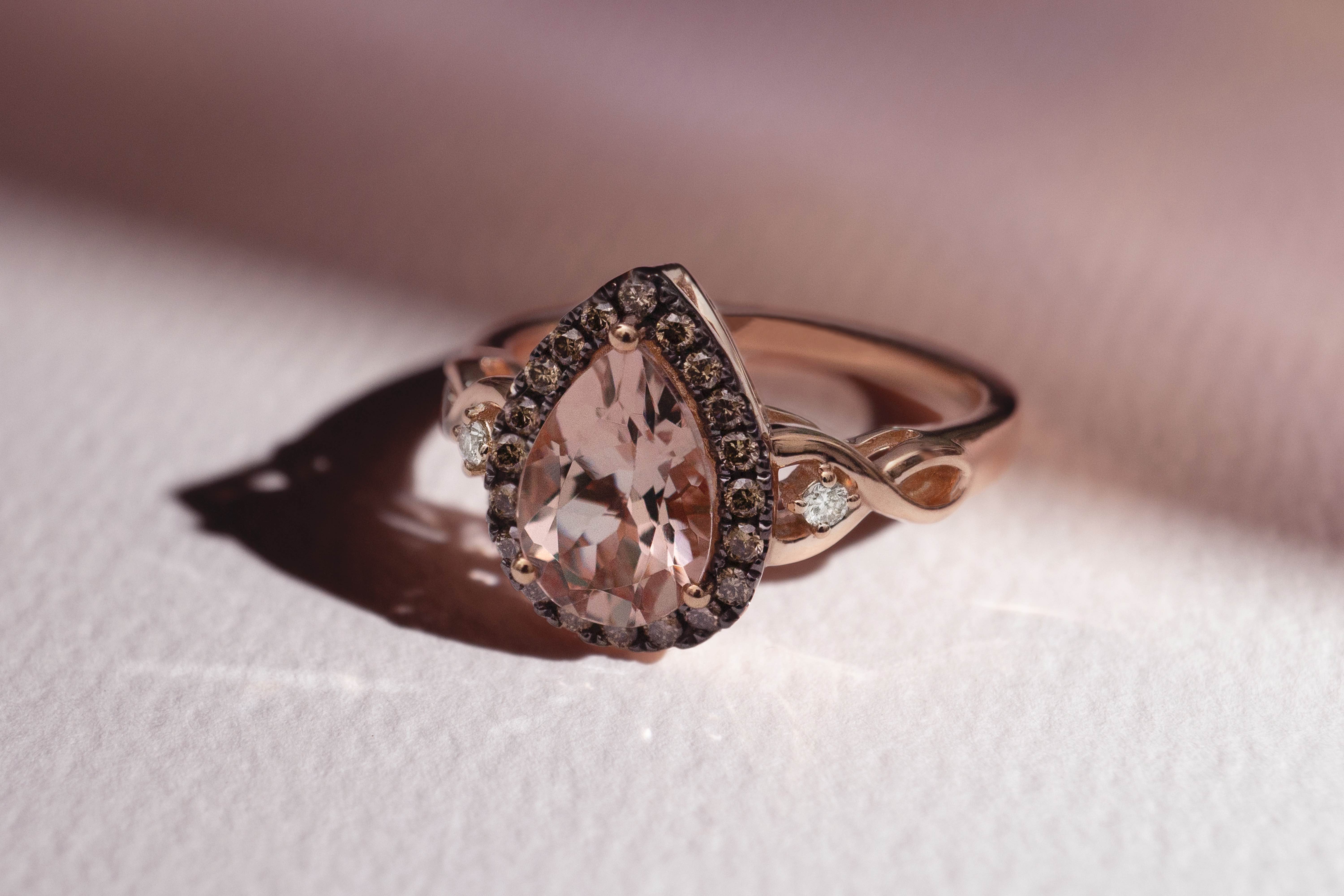 In the case of morganite, there is more than meets the eye (although what meets the eye is glamorous enough for us!). Spiritual healers believe morganite to be a powerful stone, bringing emotional balance, empathy, healing, self-assuredness, and hope to its wearers. Its delicate color and calming aura make it the ideal talisman to carry throughout the day, bringing a sense of inner strength and confidence when encountering daily challenges. Beryls are known as sacred in religious contexts, too. In Biblical times, beryl was one of the stones embedded into the holy Priestly Breastplate, lending this class of rare stones special spiritual significance.
Morganite is widely considered an underappreciated stone. Its unmatched shine, impressive toughness, and surprising versatility make it a winner for jewelry newbies to Le Vian® aficionados alike.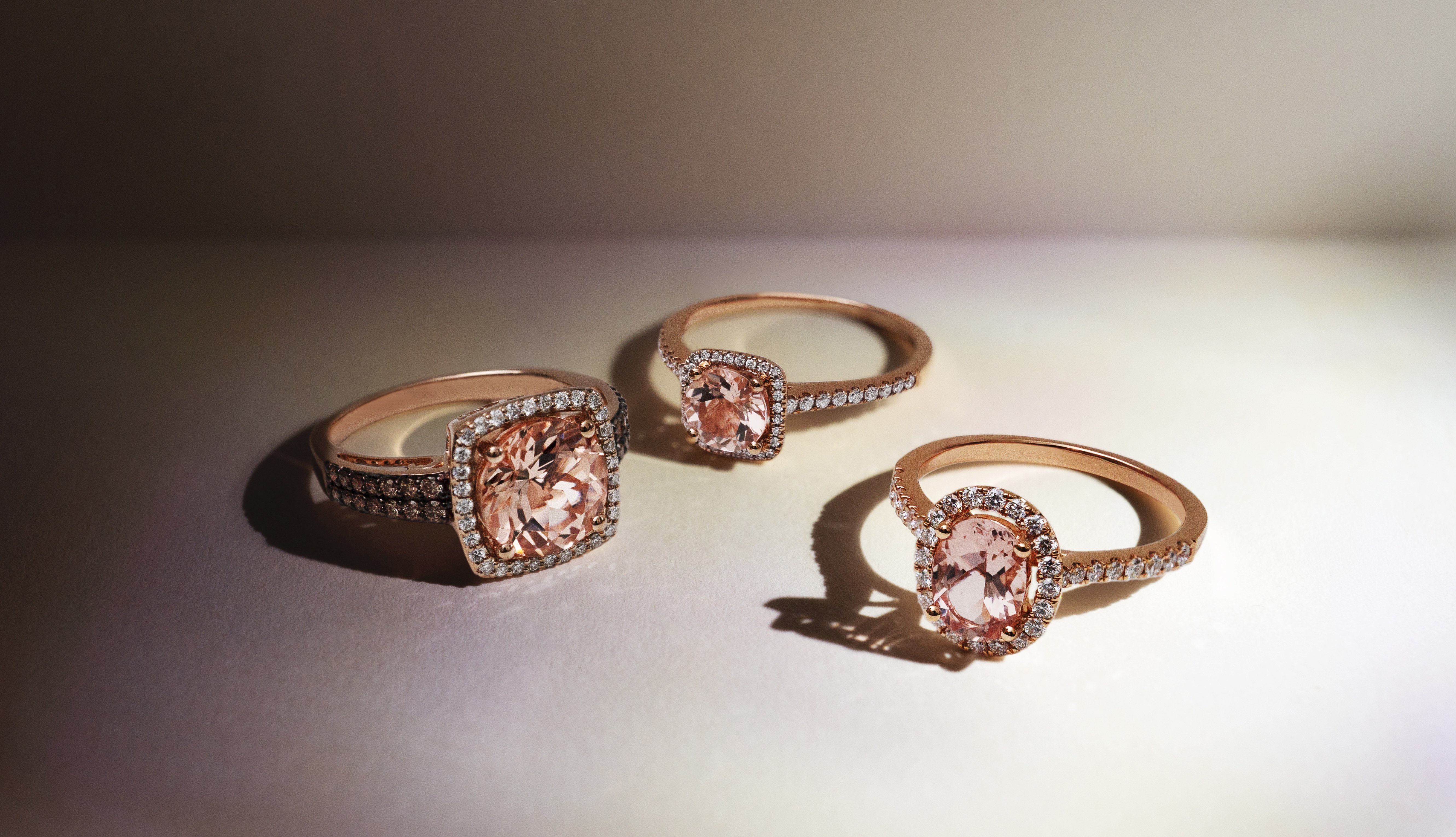 Le Vian® Peach Morganite™
The Le Vian® variety of morganite is dubbed Peach Morganite™ for its incredible and unique tone, which lends a joyous feeling when incorporated into any type of jewelry piece. What is the difference between any morganite and Peach Morganite™? First comes quality.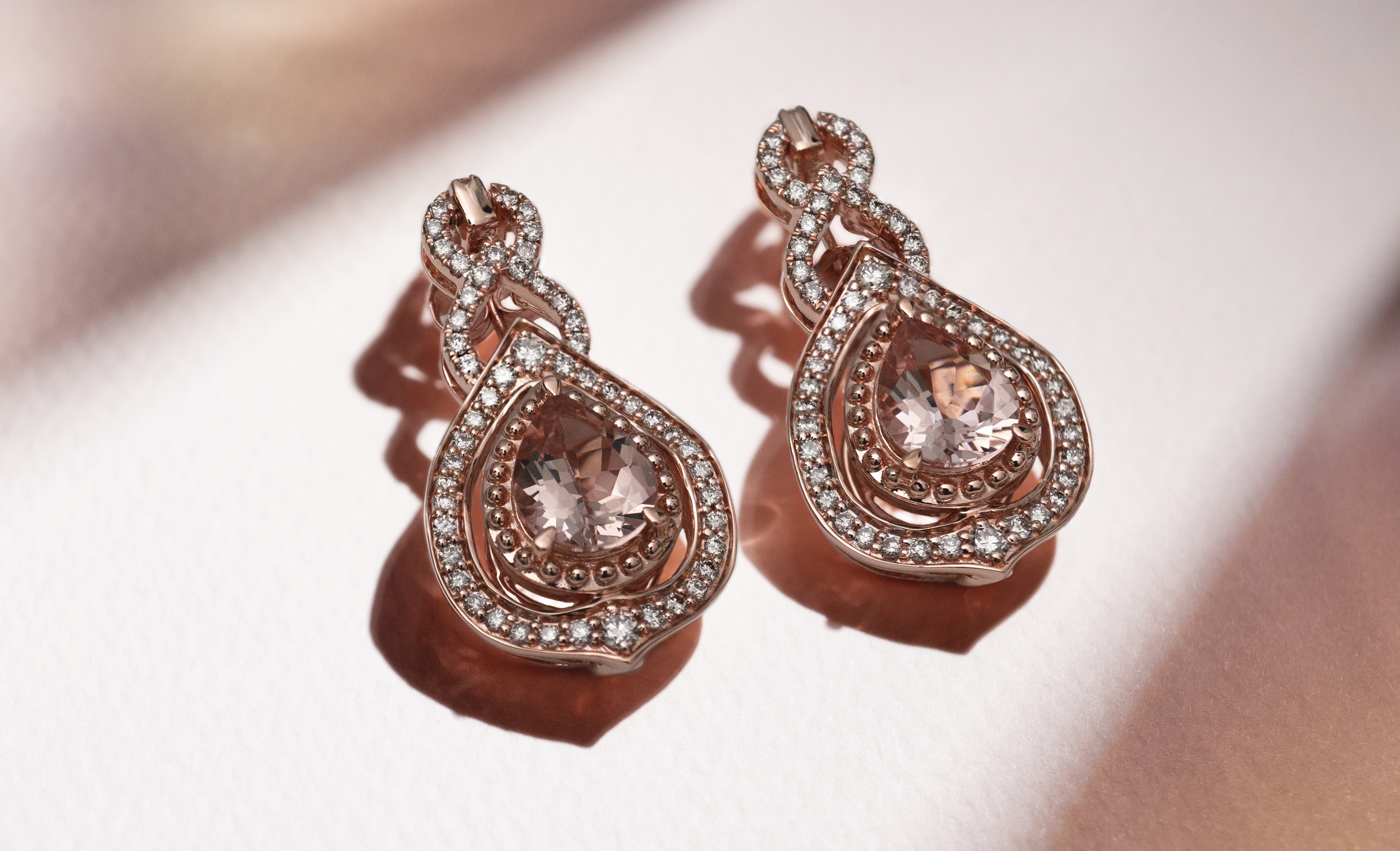 All Peach Morganite™ pieces are certified genuine and guaranteed to come from the best mines in the world, like all of our gems (We source these extra-special beryls from Mozambique, Madagascar, Nigeria, and Brazil.). Peach Morganite™ is a relatively durable stone and wearable year-round, for any occasion. Depending on the type of unique design into which it's incorporated, Peach Morganite™ can take on almost any identity, from a daytime pendant to an eye-popping cocktail ring. Thanks to its pleasant rosy color, this gem makes an exquisite pairing with equally radiant accent stones, like Le Vian® Nude Diamonds™, as well as precious setting metals like 14K Strawberry Gold®.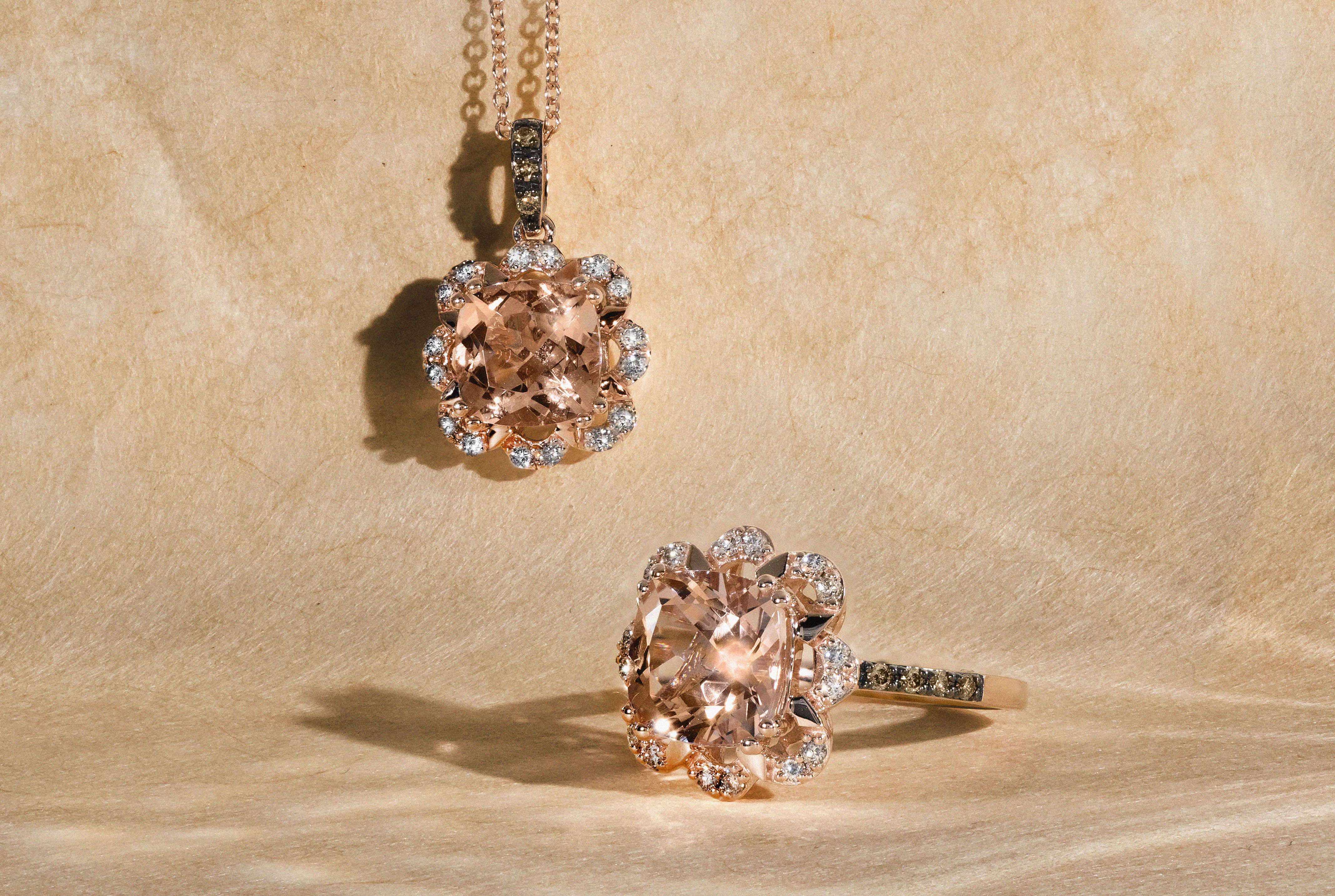 And how to take care of your stunning Peach Morganite™ jewels? We recommend cleaning the stone with a soft toothbrush and a bit of rubbing alcohol. Per usual, be careful not to snag your jewels on your clothing, and to avoid wearing them to sleep or exposing them to water or chemicals.
Your new, spectacular Le Vian® Peach Morganite™ piece awaits!