Stars Wear Le Vian® Jewelry to Christian Dior Runway Show in California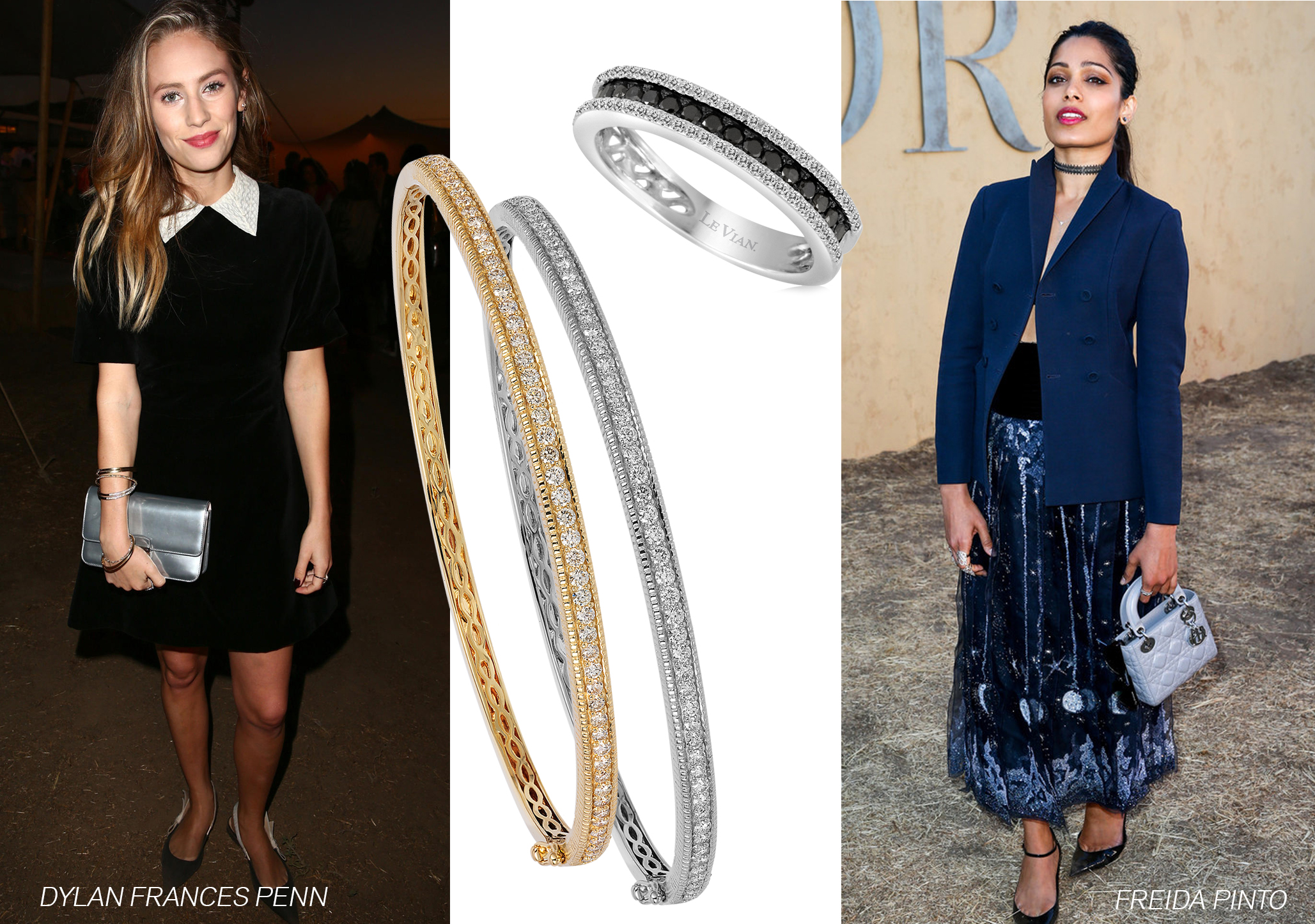 Two actresses were spotted last week wearing Le Vian® jewelry while attending the Christian Dior Cruise 2018 Runway Show on May 11th in Calabasas, California.
Dylan Frances Penn looked fresh in a black dress with ivory collar, a silver clutch and Le Vian® earrings and bangle bracelets.
Freida Pinto was stylishly attired in a navy and black ensemble which she accessorized with a baby blue bag and Le Vian® ring including a Blackberry Diamonds® and Vanilla Diamonds® band.